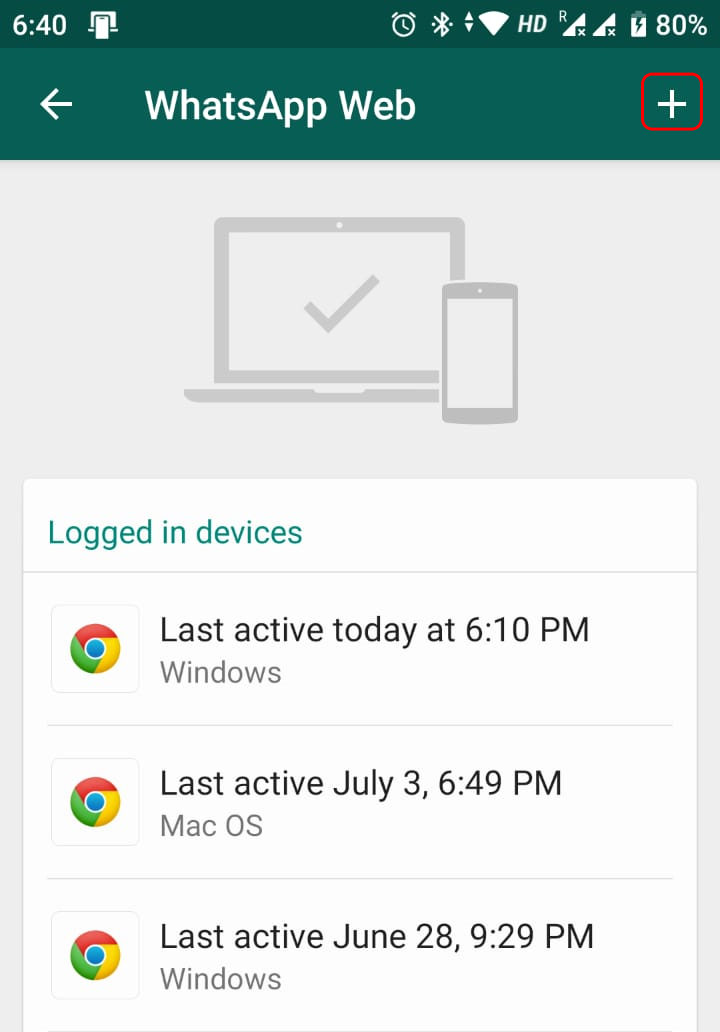 WhatsApp Web is a web client version on WhatsApp Messenger. Almost all of the features which you get on a WhatsApp Mobile device are available on the web version.
WhatsApp introduced a unique way to login on the browser when it launched WhatsApp Web. No user name, password, or an OTP required. All you need is an internet-connected device.
Signing in with a WhatsApp mobile device on a browser is a very straight forward process.
Here's how you can log in to WhatsApp Web
Visit web.whatsapp.com. A QR will be displayed
Open your WhatsApp app on your phone
Tap on the 3 dots at the top-right(action overflow menu) and tap on WhatsApp
Tap on plus button [+]. A QR scanner will open up and point the phone's camera to the QR code on your browser.
Once the WhatsApp on your phone authenticates the QR code, your browser will load up the WhatsApp web app.
Please note that the WhatsApp web always works in Sync with your phone and will not work if your phone goes offline.  You can format the messages the same way you do on your mobile version.