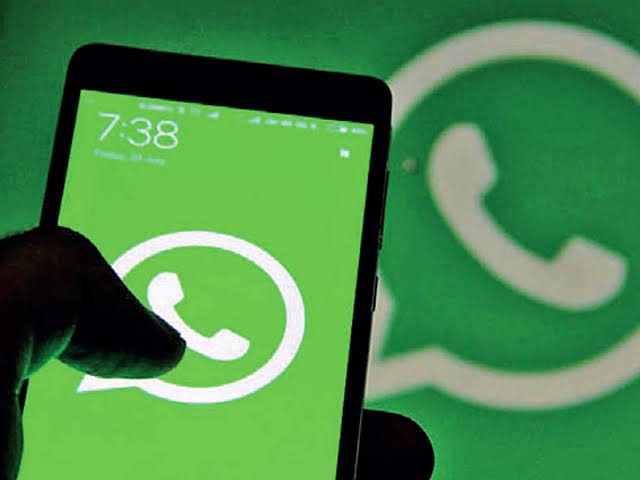 There comes a time when you need to delete WhatsApp backup from your phone and from Google Drive if you have synced with the Gmail account. When you sync Google Drive with WhatsApp back, it regularly keeps a backup of your chats in a regular interval that you've set. Here are the easiest steps on how to delete your WhatsApp backup from your phone and Google Drive.
How to disconnect WhatsApp from Google Drive
Visit drive.google.com on your browser. It's always better to open Google Drive on a desktop browser. Switch to Desktop Version if you're visiting on a mobile device.
Sign in to your Google login and password. Note that the login should be done via an account in which your phone is configured to sync WhatsApp backup.
Click on Settings. Settings link is on the top-right corner in line with your profile/account picture.
Click on Manage Apps on the left pane and scroll to the WhatsApp messenger section.
Click on Options and choose Disconnect from Drive option and Confirm with Disconnect prompt.
How to delete WhatsApp backup files from Google Drive
Now that you have disconnected your WhatsApp from Google Drive, you now have to Delete hidden app data and Backup files. Here's how:
Click on the Backups link on the left pane.
Select the backup file.
Click on the Delete backup button on the top-right.
Click on the Delete button when asked on the confirmation message.
Now that you've disconnected and deleted backups from Google Drive, here's how you can turn off it from your phone:
Tap on Settings
Tap on Chat Backup
Tap on Backup to Google Drive
Select Never from the options
Now, you can finally delete any backup files if there are on your phone's local storage.
Open your Files app. Your phone should have a Files app to open/browse local storage/SD storage files and folders.
Internal Storage. If you've set to install WhatsApp on SD Card then select SD Card storage
Scroll down to WhatsApp folder
Navigate to Databases
Tap and select the Navigate folder and select the Delete icon. Click Ok button on the prompt to delete the folder permanently.
WARNING: The steps mentioned here are irreversible meaning the backup files deleted will not be available for recovery again. You can download the backup files and keep backup in case you need it on a  later stage.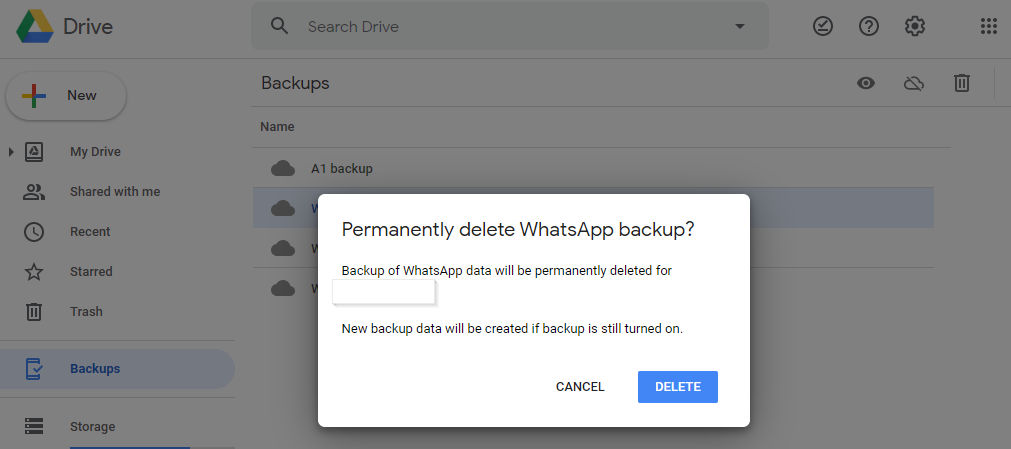 Also Read: Changed your phone number? Here's how to Change Phone Numbers in WhatsApp?