Amid the new Privacy policy which resulted in a global backlash of WhatsApp, users are switching to other Messaging Apps such as Signal and Telegram. Both saw a massive increase in their user base, but it also arise the question of data already available on WhatsApp. We will show you step by step transfer procedure of your WhatsApp data to Telegram.
The updated Privacy Policy reads:
"As part of the Facebook Companies, WhatsApp receives information from and shares information (see here) with, the other Facebook Companies. We may use the information we receive from them, and they may use the information we share with them, to help operate, provide, improve, understand, customize, support, and market our Services and their offerings, including the Facebook Company Products,"
As per the updated policy, the company will be sharing the following details with Facebook and other Facebook-owned companies:
Phone number
Contacts Details
Status Information
Transaction data
Service-related information,
Information on how you interact with others when using Facebook services
Mobile device information
Your IP address
While WhatsApp can't access your messages, due to end-to-end encryption, it collects a lot of data that isn't required to operate the service raising serious privacy concerns.
Steps to Transfer Your WhatsApp Messages to Telegram:
If you haven't created a Telegram account yet, download it through App Store. It is available for both Android as well as iOS. Sign-up using your valid Phone number.
Go to WhatsApp and open a chat, tap on three vertical dots on the top right corner.
Click on More
Click on Export chat.
If you require to move media too, tap on 'Include Media' in the dialogue box. If you just want the messages without media files, you can press the 'Without Media' option.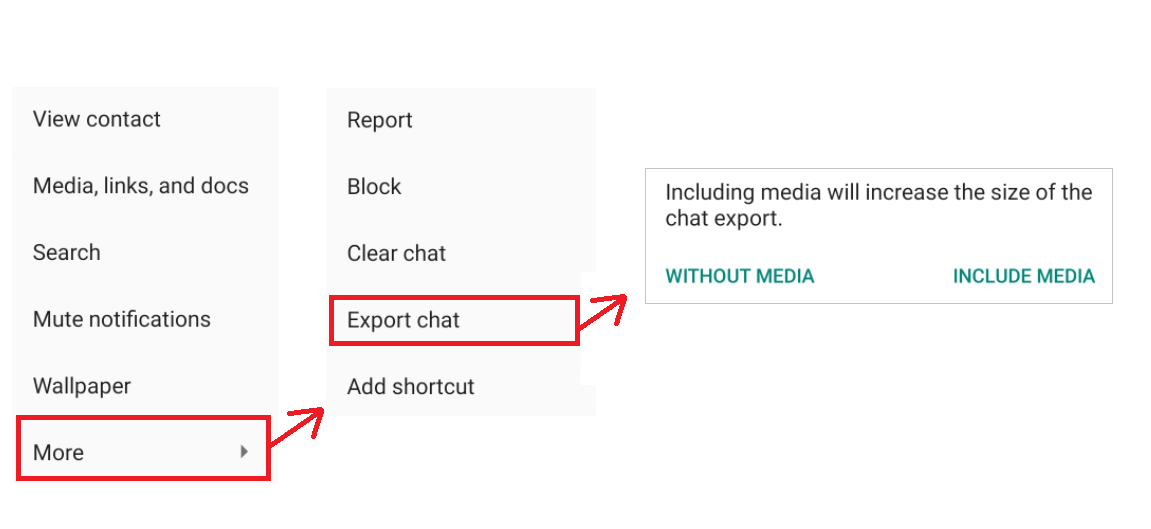 In the Share option which appears below, choose Telegram, and click on the receiver's chat from the recent messages list or you can search through the search option on Telegram. Once the right contact is chosen, tap 'Import'.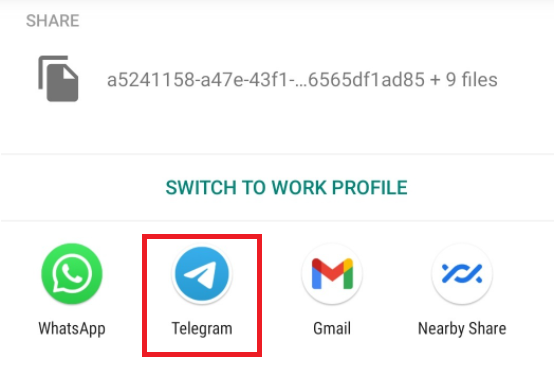 Messages, Emojis, GIFs, stickers, animated stickers, and files can be sent through Telegram. Telegram also allows sending large files up to 2 GB, whereas you can only send videos to 16 MB and documents to 100 MB through WhatsApp.
Read More:
How to delete WhatsApp chat backup from your phone and Google Drive?
How to format your WhatsApp chats on Android and iPhone