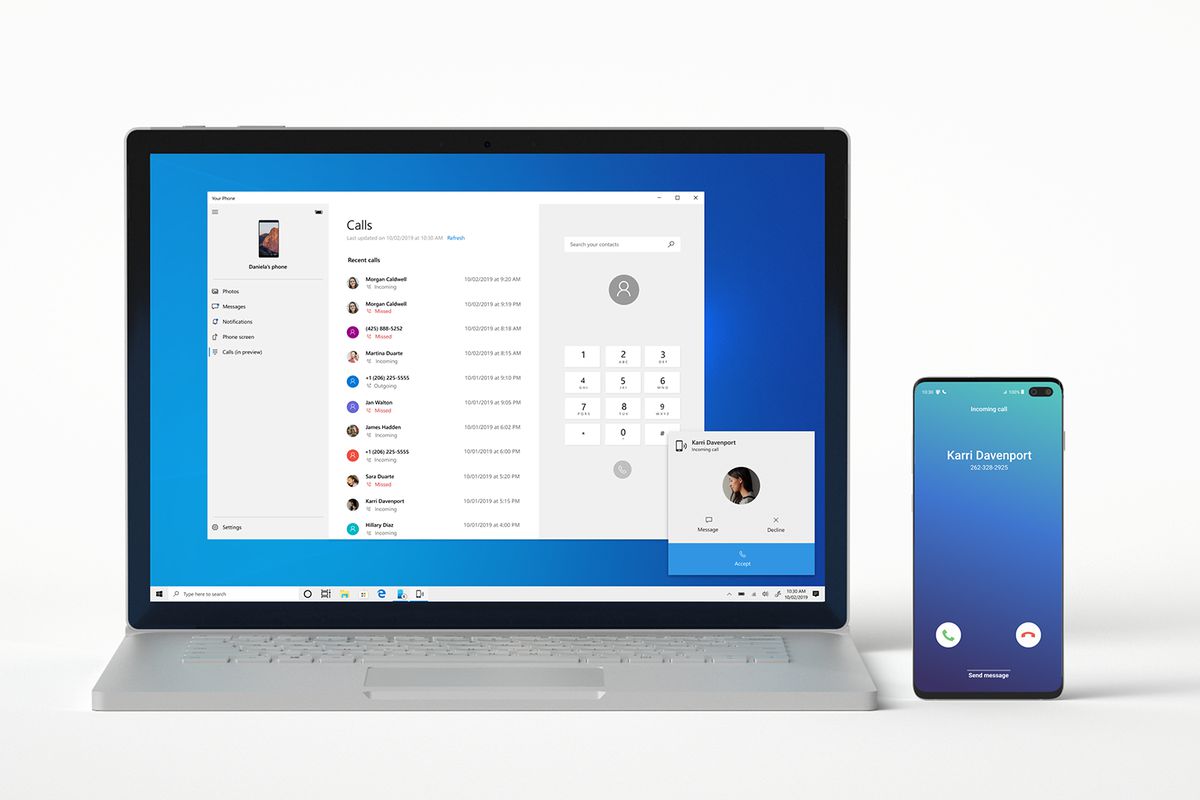 Your Phone App on Android has a pre-released phone calling feature with Windows Insider beta testers. This feature will eventually be made available for all users. Phone calling feature is available for beta testers with the Windows 10 May 2019 update Build 1836.356 or newer. Your phone must be Android 7.0 or higher and your PC must have a Bluetooth radio.
Microsoft's Your Phone app is an amazing app which enables your android device to send and receive text messages and view notifications directly from your PC. With the phone calling feature, this app is even more useful.
Windows 10 users will be able to reply to incoming calls and start a call directly using an in-app dialer(like Skype) or contact list. More features like the ability to decline call or reply with a custom text message and transfer calls between a phone and a PC are also available.
Unfortunately, this feature is not available for iOS users due to the locked-down nature of iOS.
If you're interested in enrolling for the Windows Insider program, signup here and enroll for the Beta testers list.