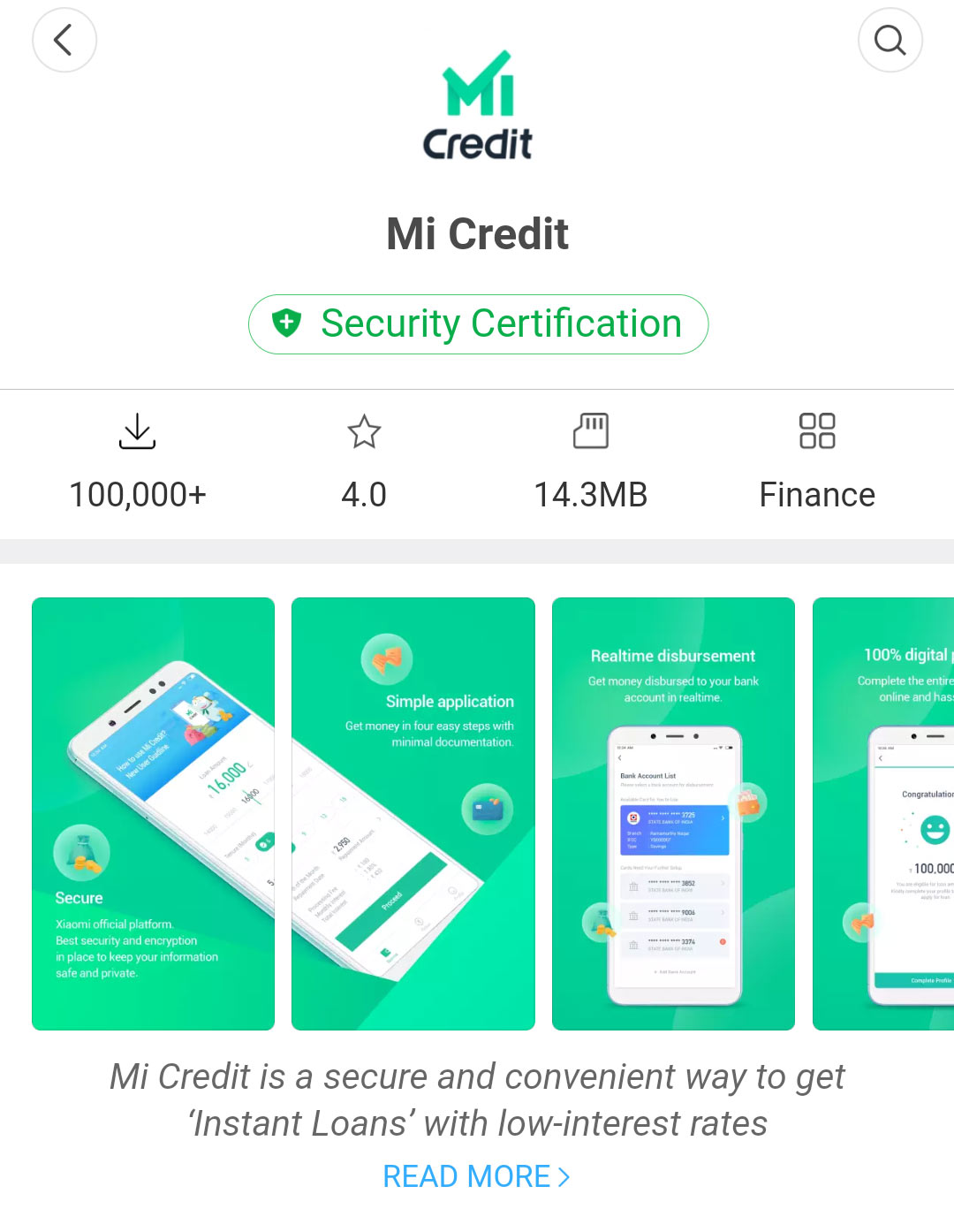 Xiaomi's 'Mi Credit' service plans to offer personal loans up to 1 lakh for its users in India. The loan platform will be officially launched in India in early December 2019. The user must be above 18 years of age and provide full KYC with bank details to be eligible for service. The interest rates will start from 1.35% with repayment period of 91 days to 3 years.
Mi users can register for this service using their Mi account or phone number and upload KYC documents like ID & address proof and their bank details for the funds to be transferred. Users can also check their credit report on the Mi Credit app.
Mi users can also apply online by signing up on the Mi India website.