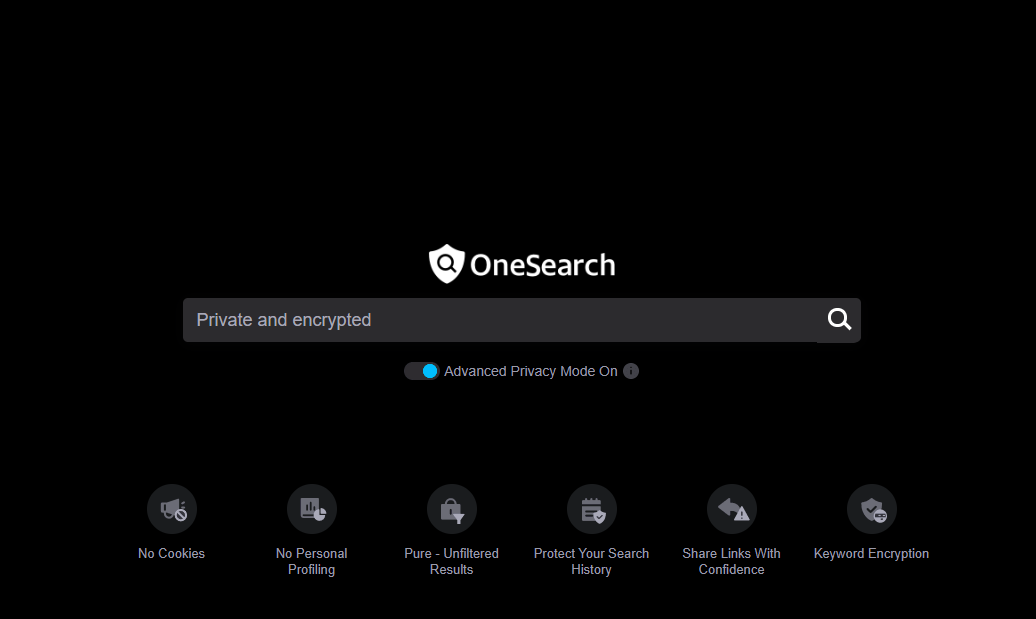 Verizon Media launched OneSearch, a new search engine with a promise to not track users and make privacy a major focus as its main feature. OneSearch claims to not track users, store or share personal or search data with advertisers. It is now available on desktop and mobile devices at OneSearch.com
The company in an announcement said:
"OneSearch doesn't track, store, or share personal or search data with advertisers, giving users greater control of their personal information in a search context. Businesses with an interest in security can partner with Verizon Media to integrate OneSearch into their privacy and security products, giving their customers another measure of control."
Advanced privacy modes are designed for situations where a device is shared by multiple users or if a search link is being shared with colleges/friends. In these cases, the search results are encrypted and links will expire within an hour when enabled. OneSearch claims to make a difference by also integrating wit businesses and their existing privacy and security tools/products.
OneSearch seems to put itself in direct competition with the Privacy-First search engine DuckDuckGo, which has established itself in the search engine market. Gabriel Weinberg, in a Quora post, stated that the search engine has been profitable since 2014, a 50% increase in search queries over the years and has crossed 50M searches/day since October 2019.
Features of OneSearch search Engine
Encrypted Searches with Keyword Encryption
No tracking via cookies or retargeting
No sharing of personalized data with advertisers
No tracking and storing of search history
How does OneSearch make money?
OneSearch claims to not sell data to advertisers and focus more on contextual ads. Contextual ads are served based on the user's search keyword.