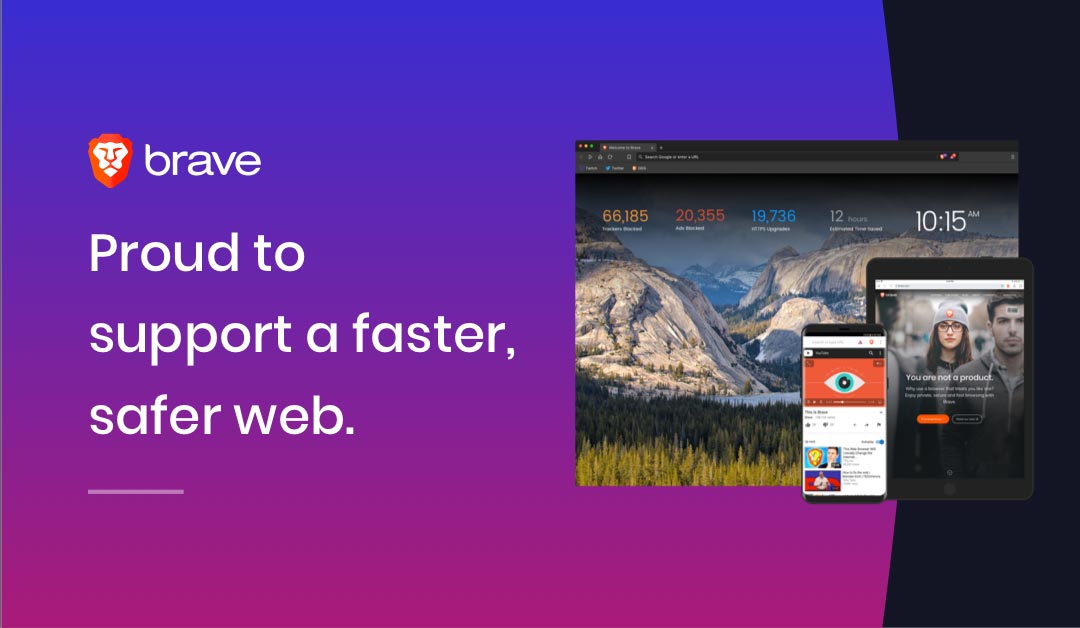 Back in 2016, Brave was launched by Brave Software, a San Francisco based company with the aim to provide the best browser with an ad-blocking feature preinstalled by default. As of October 2019, Brave claimed to have 8 million monthly active users and delivers around 400 privacy-preserving ad campaigns.
The Brave browser which consumes comparatively fewer resource computers and can run smoothly on a low-end computer as compared to Chrome which is popularly known to consume more memory makes it a top choice among users.
Here are some Brave features which make it a browser of choice among web users.
Browse Faster
Brave claims to load pages 3X to 6X faster as compared to Chrome and Firefox.
Safe Browsing
With many trackers installed on websites, websites like social media, shopping, travel, etc stores cookies and track user browsing history and preferences. Brave Shield makes hard for those trackers to access user browsing session by completely clearing cookies and blocking trackers & ads.
Built-in Tor Integration
Brave has a built-in Tor integration which makes it a unique browser to browse the internet safely. As of now, Tor integration is only available on the Desktop browser and plans to bring a mobile-based tor-integrated browser soon.
Brave Rewards
Brave enabled visitors and publishers to sustain in an ecosystem by providing Brave Rewards popularly known as BAT (Brave Attention Tokens). By turning Brave Rewards, users earn BAT tokens for viewing privacy-respected Ads and also support publishers, web creators on websites affiliated with brave rewards.
Brave desktop browser now supports most of the Chrome extensions in the chrome web store, the search defaults to DuckDuckGo and can be set to a preferred Search Engine. Some features like Pinned Tabs, Drag & Drop, Duplicate Tabs & Windows, Auto Suggest URLs, Auto-Suggest search terms, etc makes it a productive browser.